Implant Treatment
Sefakoy, Kucukcekmece Implant
Implants are prosthetic tooth roots that are surgically implanted into the jawbone in regions where teeth are missing and used to support the prosthesis. Our expert team of experienced dentists allows us to remain a center of experience in implant treatments.
Kucukcekmece Implant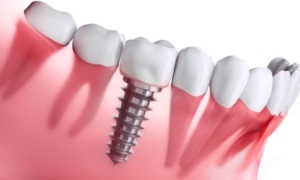 Implant applications, in essence, bear the weight of the dental prosthesis they are attached to with the support received from the jawbone just like a real tooth root, resulting in a far more natural and healthy chewing, speaking, and appearance. Thus, dental implants are the most precise way to restore missing teeth.
Who are eligible for Implants?
Any person in good general state of health can benefit from implant treatment. There is no upper age-limit for the implant treatments as long as the patient's general state of health is good. The implant, on the other hand, may not be appropriate for young individuals whose bone development has not yet been well-established. Individuals in this scenario should be waited to establish their bone development, for a further evaluation of the situation.
Pre-Implant Considerations
During implant examinations, the necessary bone measurements are made through X-ray and tomography, and later the implants and prostheses are planned according to the needs of the patient. The patient must have good oral hygiene. If any procedures, such as tooth cleaning, gingival treatments, fillings, or root canal treatment, are required prior to implant placement, these procedures are completed and oral hygiene is made suitable for implant placement.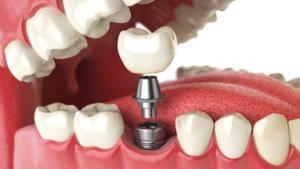 If the patient has a medical condition that necessitates additional precautions prior to implantation, the required precautions are taken in accordance with the relevant physicians' instructions, and the patient is properly prepared for the implant procedure. Implant procedures go off without a hitch because to our dentists' keen interest in the procedure and post-procedure checks.
How Long Does an Implant Procedure Take?
Implant procedures can take around 20 to 30 minutes. This period naturally extends as the number of implants to be implanted increases.